Welcome to Cordova International Raceway
Garlits and Beswick will headline an event full of legendary racers set to put on a show for the ages.
read more
An IHRA drag racing facility. It is a 1/4 mile drag strip with concrete walls. Racing April thru October on Friday nights and Saturday nights. Weekly racing along with many special events.
Cordova International Raceway
Friday, July 30th, 2021 at 4:15pm
Cordova International Raceway
Thursday, July 29th, 2021 at 7:15pm
Cordova International Raceway
Wednesday, July 28th, 2021 at 7:15pm
  Twitter Feed
Friday, July 30th, 2021 at 1:15pm
🚨 We are officially ONE WEEK AWAY from @StreetOutlaws No Prep Kings! This is your chance to meet the cast at the starting line and get in on the action! 🚨

➡️ https://t.co/Nr32ZbT58U

#StreetOutlaws #NoPrepKings #RaceCIR #CordovaInternationalRaceway #Racing #NoPrepRacing https://t.co/Ke0sFSB1hg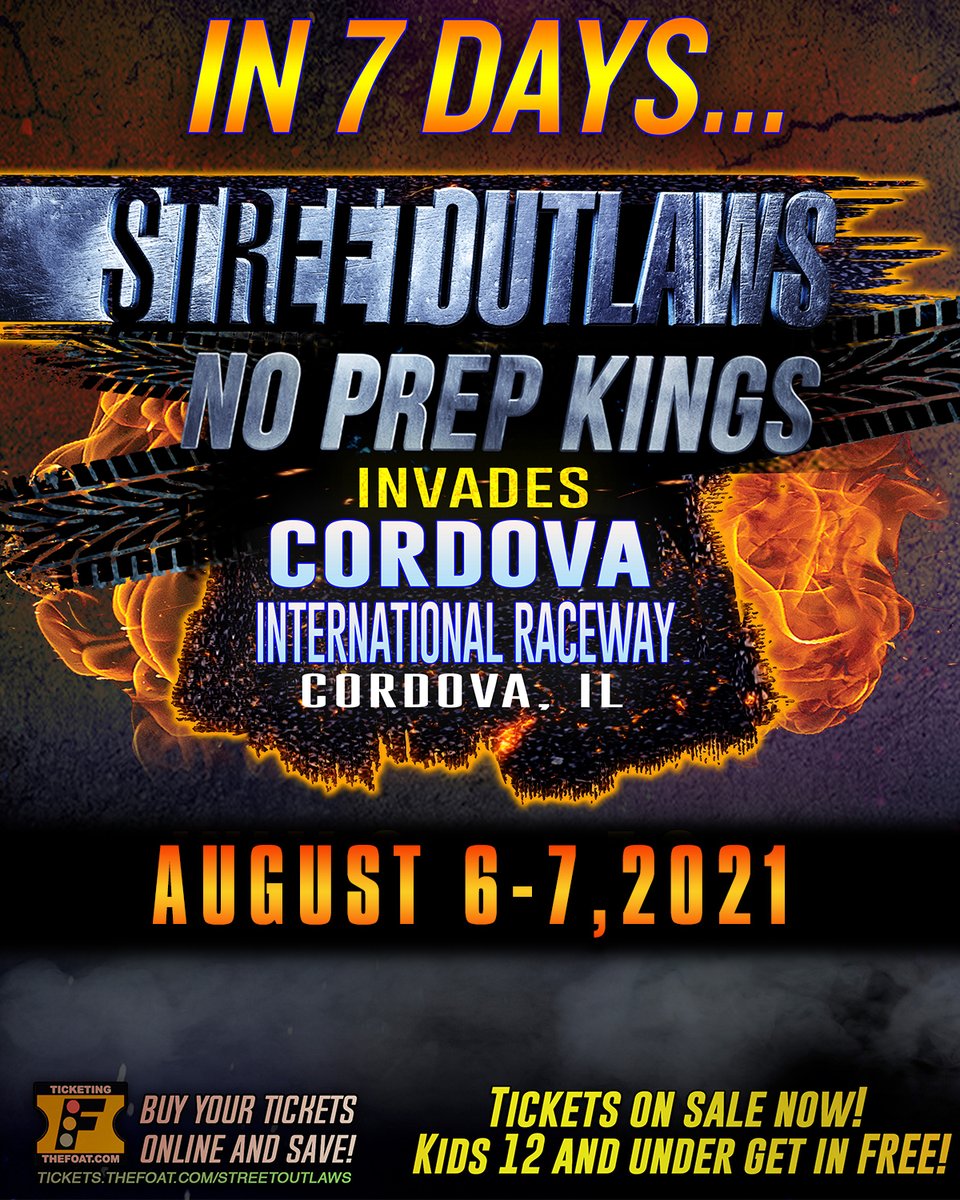 Thursday, July 29th, 2021 at 4:15pm
@StreetOutlaws fans: we have two great camping options for the weekend of August 6-7 at Cordova International Raceway:

🏕️ Standard camping
🏕️ Trackside Premium RV Camping

🎟️ -> https://t.co/BhpVejGkJ9

#StreetOutlaws #NoPrepKings #RaceCIR #Racing https://t.co/DveNgTwwn8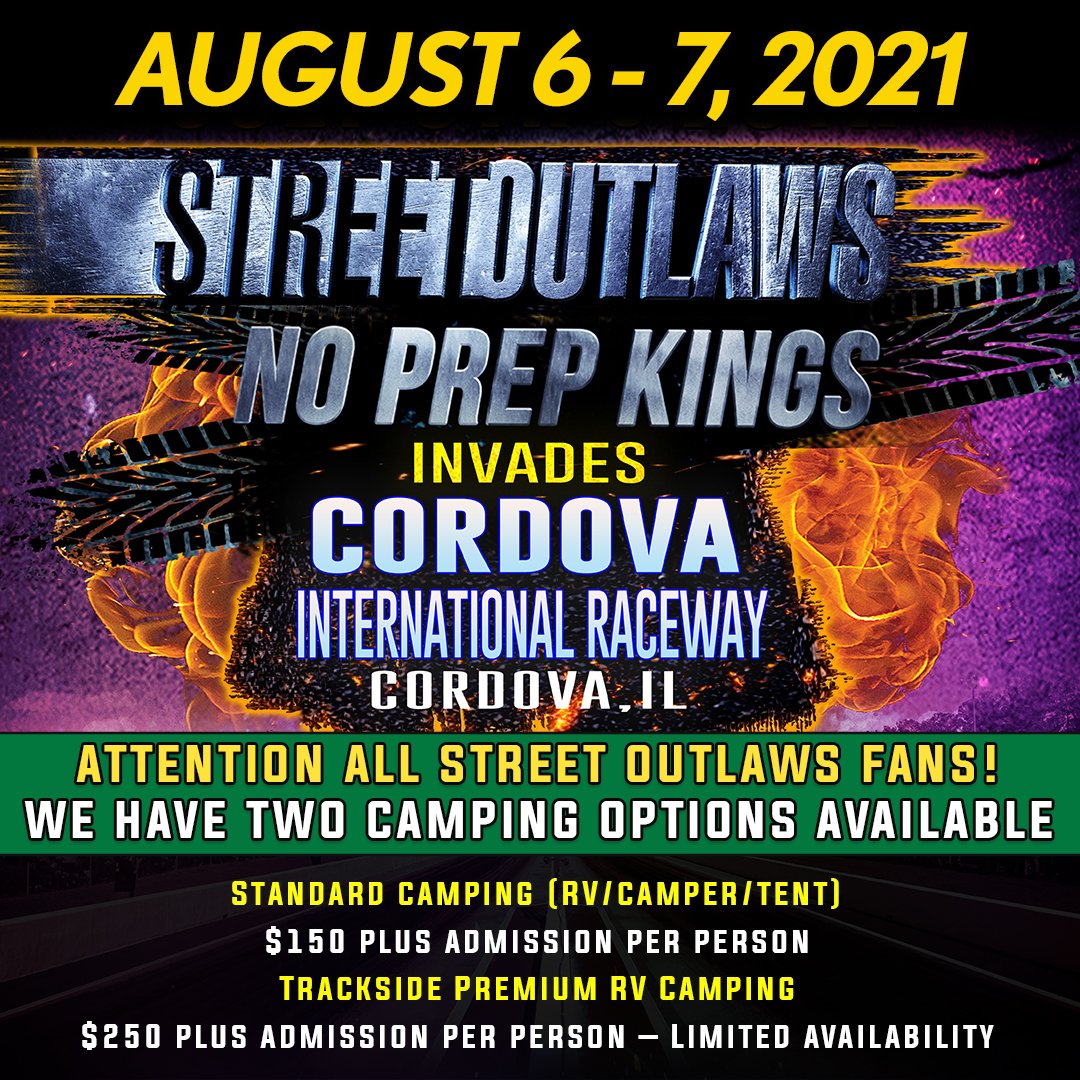 Wednesday, July 28th, 2021 at 4:15pm
🚨 Tickets are ON SALE NOW for the 67th Annual @oreillyauto World Series of Drag Racing 🚨

📅 August 27-29
📍 Cordova International Raceway

🎟️ GRAB YOUR TICKETS TODAY ➡️ https://t.co/fQCGSg1Hfo

#WorldSeries #DragRacing #WorldSeriesOfDragRacing #RaceCordova #RaceCIR https://t.co/An8KUxgFO3