Welcome
to
Cordova International Raceway
THE O'REILLY AUTO PARTS WORLD SERIES OF DRAG RACING COUNTDOWN
Sunday, May 6th brings together the best of the best in high school racing in the Midwest. Students from around the quad city area compete for the ultimate bragging rights for their high school....
read more
An IHRA drag racing facility. It is a 1/4 mile drag strip with concrete walls. Racing April thru October on Friday nights and Saturday nights and most Sundays. Weekly racing along with many special events.
Cordova International Raceway added 2 new photos.
Thursday, May 24th, 2018 at 5:30pm
Cordova International Raceway
Wednesday, May 23rd, 2018 at 1:14pm
Cordova International Raceway
Wednesday, May 23rd, 2018 at 11:58am
  Twitter Feed
Thursday, May 24th, 2018 at 8:59am
The place to be this weekend is the House of Hook at Cordova International Raceway!!
#houseofhook #smalltire #Horsepower https://t.co/J0TgzCS7aK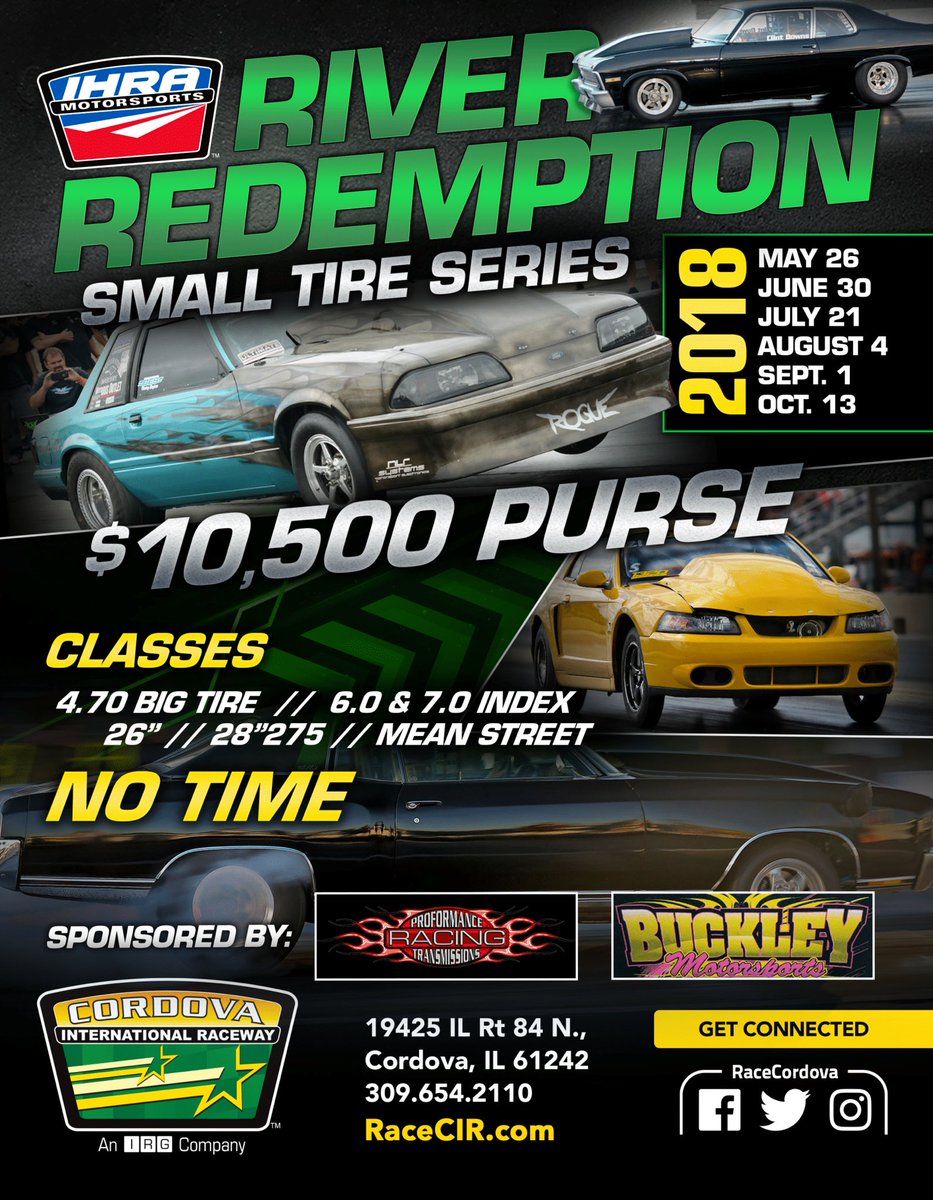 Friday, May 18th, 2018 at 12:05pm
You know it's going to be an awesome Friday when the Jet Bandit shows up!! Come out and see some passes by one of the fastest jets in the Midwest!! #jetcar #needforspeed https://t.co/Euv93Jfw87